BMW Gainesville Service and Repair | Carrsmith Gainesville Florida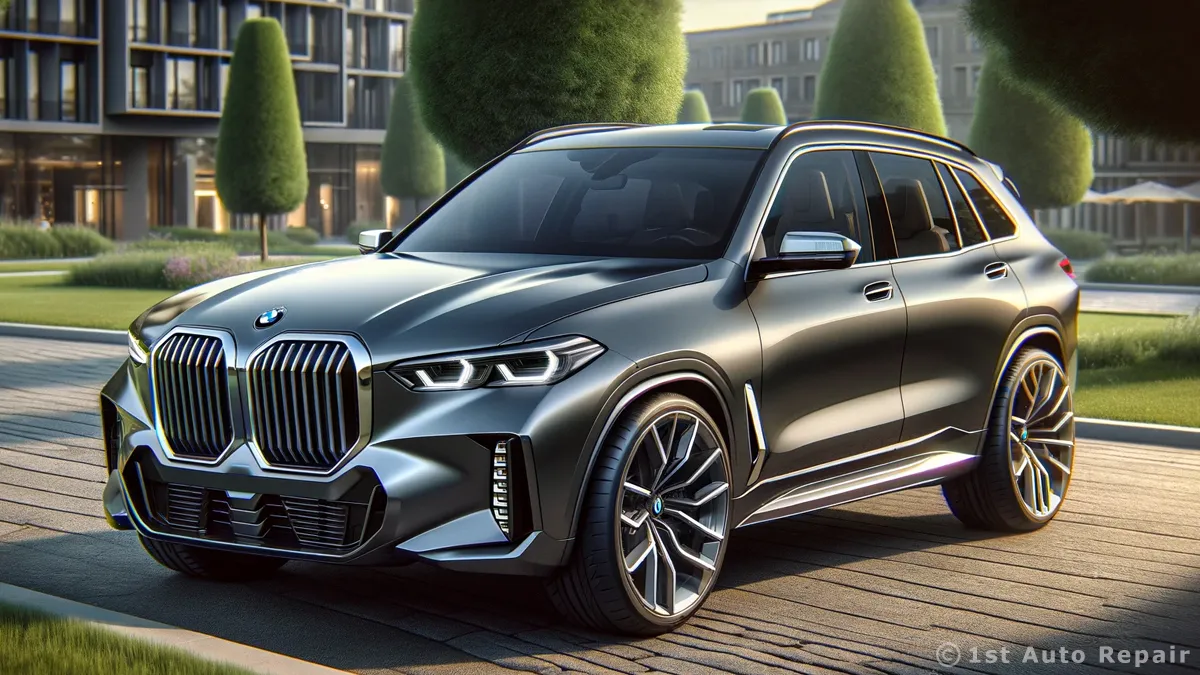 Creative Commons BMW M6 by The NRMA — Reuse Under CC BY License
Carrsmith Auto Repair has provided service and repair on BMW cars in Gainesville since 1981. We are fully staffed and equipped to provide all aspect of service and repair to BMW, the ultimate driving machine.
For BMW Gainesville repair and service, Carrsmith Auto Repair Auto Repair is the area's trusted resource.
Expert BMW Gainesville Repair Shop
From air conditioning systems to drive shafts, Carrsmith Auto Repair performs all BMW Gainesville repairs in a timely manner. Since opening more than four decades ago, Carrsmith Auto Repair has become the area's trusted resource for a variety of repairs, including:
Air conditioning and heating service
Brake, axle, and clutch repair
Electrical system repair
Engine cooling systems, charging/starting systems, and transmission repair
Complete engine rebuilds
Because Carrsmith Auto Repair was the first to receive AAA approval in Gainesville, clients can be certain they're receiving high quality BMW repairs performed by automotive experts regardless of the job's complexity.
Extensive BMW Maintenance Services
Built to last, BMW's offer drivers a luxurious on-the-road experience and superior performance, but only if they remain well maintained. Carrsmith Auto Repair's comprehensive BMW maintenance services are designed to keep any BMW in tip-top shape. The following BMW maintenance services are available at Carrsmith Auto Repair:
Inspections I & II
Factory Scheduled Maintenance
Comprehensive vehicle inspections
Fluid replacement
Check Engine Light repair
Carrsmith Auto Repair has the staff and equipment needed to perform all BMW maintenance schedule tasks, from inspections to fluid changes, for any model.
Trust the Pros at Carrsmith Auto Repair Auto Repair
Making a choice between auto repair facilities is a lot like choosing between health care providers -- it's important to work with a knowledgeable, trustworthy professional. Carrsmith Auto Repair is dedicated to customer satisfaction and auto repair excellence, which is why Gainesville luxury car owners have entrusted Carrsmith Auto Repair with their BMW's health for more than 40 years.
Carrsmith Auto Repair performs most types of repair & services for all types of Bmw models. Our team is well-known and respected in the greater Gainesville area and considered by many vehicle owners to offer better overall quality of service than local Bmw dealership service centers.
Maintenance
Factory Scheduled Service
Oil Change Service
Chassis Lubrication
Transmission Service
Cooling System Flush
Tire Rotation & Balance
Electrical System
All Lighting
Battery
Alternator
Starter
Airbag Diagnosis
Windshield Wipers & Washers
Steering & Suspension
Wheel Alignment
Struts & Shocks
Drive Train Repair
Rack & Pinion
Performance Upgrades
Tire & Axle Repair
Transmission Replacement
Air Conditioning & Heating
Auto AC Repair
System Diagnosis
Heater Core
A/C Compressors
Blower Motor
Climate Control
Engine Repair
Oil Leak Troubleshoot
Timing Belt & Head Gasket
Engine Replacement
Engine Service
Exhaust System
Brake Repair
Inspection & Diagnosis
Disc Brake Repair
Drum Brake Repair
ABS Diagnosis
Master Cylinder
Brake Fluid Flush
Cooling System
Leak Diagnosis
Water Pumps
Radiator Repair
Cooling Fans
Coolant Hose
Thermostat
Engine Performance
High Performance Upgrade
Fuel Injection Service
Computer System Diagnosis
Maintenance Tune-up
Emission Diagnosis / Repair
Check Engine Light Inspection
Bmw Models Repaired & Serviced
Carrsmith Auto Repair services and repairs the following vehicle models manufactured by Bmw at our auto repair shop.