Land Rover Gainesville Service and Repair | Carrsmith Gainesville Florida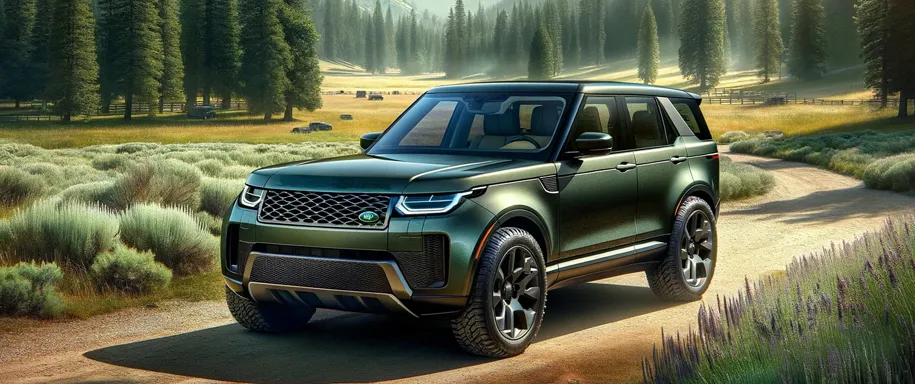 The elite Land Rover commands respect when approaching one along the roadway. The style, the drive and the subtle power is apparent in all aspect of the game. Keep her motor purring softly with Gainesville's top service and repair of Land Rover's company Carrsmith Auto Repair. Land Rovers all over know then by name, word of mouth is a powerful tool.
Carrsmith Auto Repair's main mission to its Land Rover customers is to ensure that they maintain their vehicle accordingly to its service specifications. While most Land Rover owners will have their cars serviced at the dealership while under warranty, they still maintain that mission to keep them informed of the maintenance schedule. It is one of the single most important aspects of Land Rover ownership.
While a service manual will indicate that the hoses, fluids and such should be checked at certain intervals, these items should be checked at the time of your oil changes. If you are paying for a quality oil change, most other fluids would be checked and topped off. If there is an additional charge for a certain fluid that is low, the technicians at Carrsmith Auto Repair's would let you know prior to performing the service. Your approval is ALWAYS sought before additional charges are made to your account.
When it comes to your serpentine belt, or what some will generically refer to as a timing belt, you will want to begin inspecting it at about 21K miles. Typically, it would need replacing at about 70-75K miles depending on the wear. A break in the serpentine belt will cause an immediate loss of power to your Land Rover and would result in its inability to restart.
The all import wheel on the Land Rover go round and round again and again. But do you know that Carrsmith Auto Repair will rotate them for you. With newer extended oil change intervals, it is a good rule of thumb to rotate tires every oil change.
Carrsmith Auto Repair will keep you in your Land Rover for a lifetime and then some. Following a simple plan of service extends the life of the Land Rover by leaps and bounds. It will take you over mountains as long as you help it over the molehills first.
Carrsmith Auto Repair performs most types of repair & services for all types of Land Rover models. Our team is well-known and respected in the greater Gainesville area and considered by many vehicle owners to offer better overall quality of service than local Land Rover dealership service centers.
Maintenance
Factory Scheduled Service
Oil Change Service
Chassis Lubrication
Transmission Service
Cooling System Flush
Tire Rotation & Balance
Electrical System
All Lighting
Battery
Alternator
Starter
Airbag Diagnosis
Windshield Wipers & Washers
Steering & Suspension
Wheel Alignment
Struts & Shocks
Drive Train Repair
Rack & Pinion
Performance Upgrades
Tire & Axle Repair
Transmission Replacement
Air Conditioning & Heating
Auto AC Repair
System Diagnosis
Heater Core
A/C Compressors
Blower Motor
Climate Control
Engine Repair
Oil Leak Troubleshoot
Timing Belt & Head Gasket
Engine Replacement
Engine Service
Exhaust System
Brake Repair
Inspection & Diagnosis
Disc Brake Repair
Drum Brake Repair
ABS Diagnosis
Master Cylinder
Brake Fluid Flush
Cooling System
Leak Diagnosis
Water Pumps
Radiator Repair
Cooling Fans
Coolant Hose
Thermostat
Engine Performance
High Performance Upgrade
Fuel Injection Service
Computer System Diagnosis
Maintenance Tune-up
Emission Diagnosis / Repair
Check Engine Light Inspection
Land Rover Models Repaired & Serviced
Carrsmith Auto Repair services and repairs the following vehicle models manufactured by Land Rover at our auto repair shop.