Mercedes-Benz Gainesville Service and Repair | Carrsmith Gainesville Florida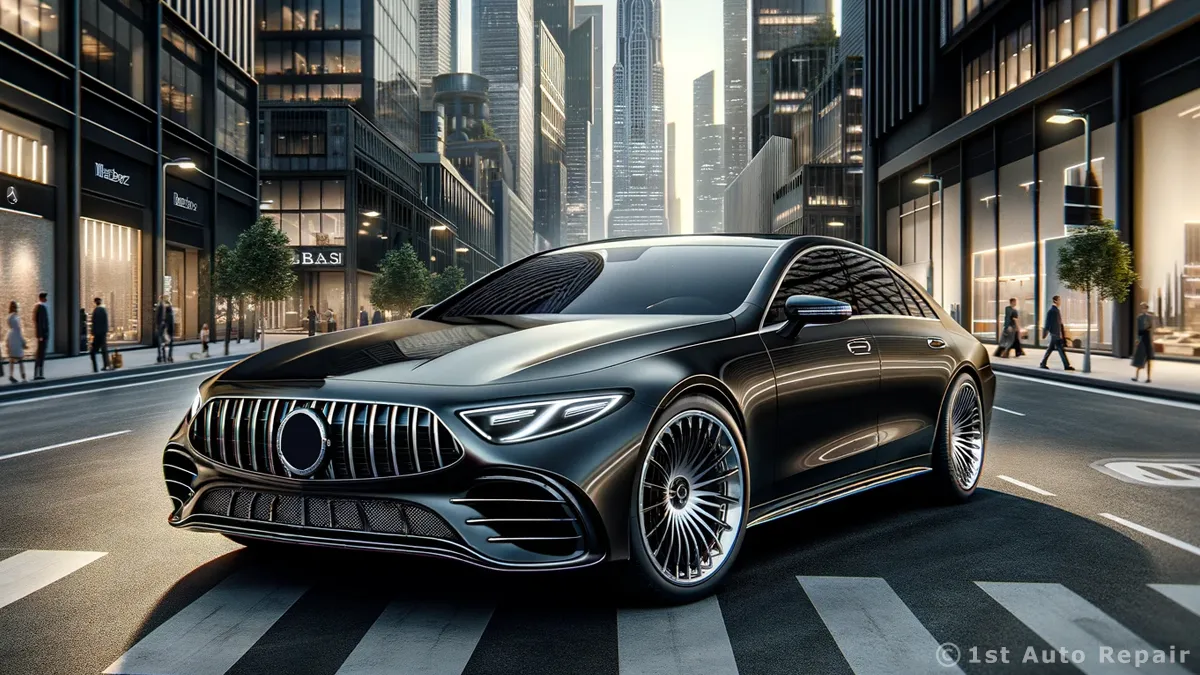 Creative Commons Mercedes CLK by Aurimas — Reuse Under CC BY License
When a Mercedes-Benz can grab local headlines without ever moving an inch, you know you have done something right with your customers and their babies. The loyal Benz owners count on Carrsmith Auto Repair to keep track of what they need and when they need it. Are you in the area and in need of service, repairs or just some general information about your Mercedes Benz, give us a call, information is always free.
If Mercedes truly is "the Best or Nothing", then Carrsmith Auto Repair has surpassed its mission of working on the best of the best. In continuing with its mission, we want the loyal, powerful and luxury owners of the best in automotive history to maintain those same high standards.
Stay true to the course when it comes to taking care of business. Perform the necessary Mercedes Benz factory scheduled maintenance items when they become due if not before. Let Carrsmith Auto Repair ensure that your oil changes, filters, hoses and fluids stay on schedule and in pristine working condition.
Keep the motor performance in high gear with routine maintenance and checks of service codes and engine lights. If our technicians stay on top of your service, your Mercedes can last well beyond its projected time. In the cars of today, there is a computer for every facet of operation and sometimes, three or four for the same one. Gone are the days of popping the hood and having a quick look and knowing about what the issues was because you could see just about everything. Engine compartments are packed tight with all the new bells and whistles that the modern cars call for.
Carrsmith Auto Repair makes it their goal to ensure that they faithful Mercedes Benz owners can get the service and reliability in automotive repairs that they need to stay on the road. From oil changes to new engines, Carrsmith Auto Repair guarantees the service, quality and commitment to its customers from start to finish. Check out the warranty for services. Services come with 24 months 24K miles nationwide warranty. There are some things that money just can't buy and honest, quality service is one of them.
Carrsmith Auto Repair of Gainesville is here for you and your Mercedes Benz every mile of the drive.
Carrsmith Auto Repair performs most types of repair & services for all types of Mercedes-Benz models. Our team is well-known and respected in the greater Gainesville area and considered by many vehicle owners to offer better overall quality of service than local Mercedes-Benz dealership service centers.
Maintenance
Factory Scheduled Service
Oil Change Service
Chassis Lubrication
Transmission Service
Cooling System Flush
Tire Rotation & Balance
Electrical System
All Lighting
Battery
Alternator
Starter
Airbag Diagnosis
Windshield Wipers & Washers
Steering & Suspension
Wheel Alignment
Struts & Shocks
Drive Train Repair
Rack & Pinion
Performance Upgrades
Tire & Axle Repair
Transmission Replacement
Air Conditioning & Heating
Auto AC Repair
System Diagnosis
Heater Core
A/C Compressors
Blower Motor
Climate Control
Engine Repair
Oil Leak Troubleshoot
Timing Belt & Head Gasket
Engine Replacement
Engine Service
Exhaust System
Brake Repair
Inspection & Diagnosis
Disc Brake Repair
Drum Brake Repair
ABS Diagnosis
Master Cylinder
Brake Fluid Flush
Cooling System
Leak Diagnosis
Water Pumps
Radiator Repair
Cooling Fans
Coolant Hose
Thermostat
Engine Performance
High Performance Upgrade
Fuel Injection Service
Computer System Diagnosis
Maintenance Tune-up
Emission Diagnosis / Repair
Check Engine Light Inspection
Mercedes-Benz Models Repaired & Serviced
Carrsmith Auto Repair services and repairs the following vehicle models manufactured by Mercedes-Benz at our auto repair shop.