Mini Gainesville Service and Repair | Carrsmith Gainesville Florida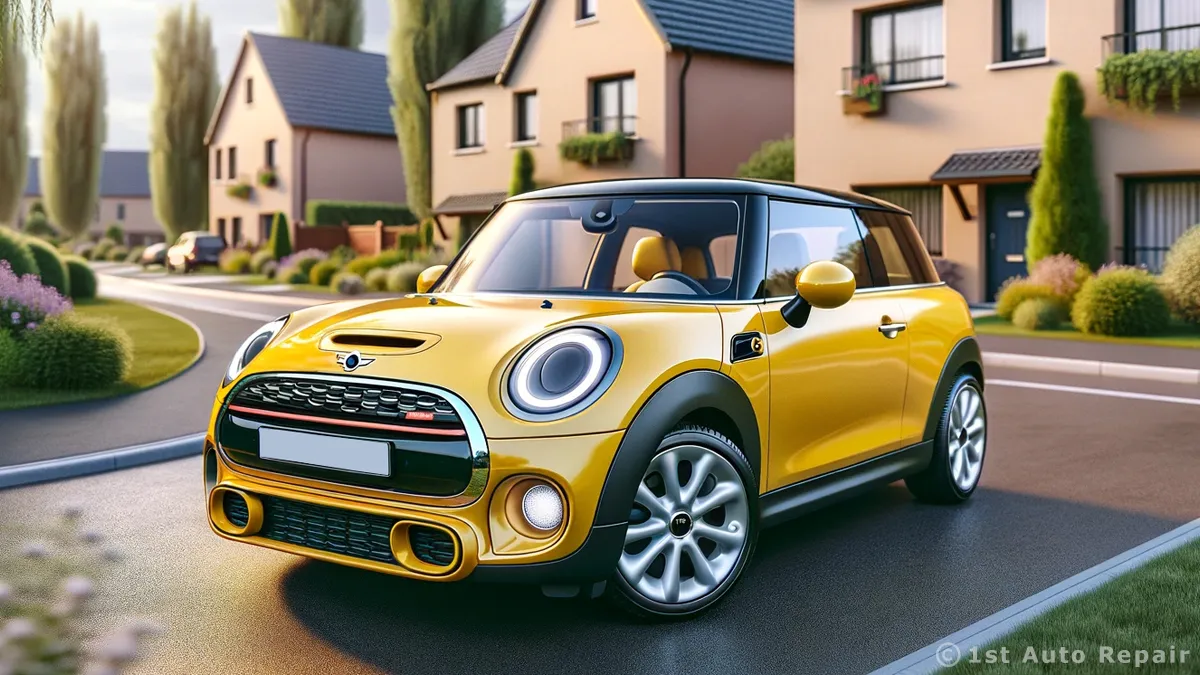 Creative Commons MINI Cooper S Roadster by Jurgen Stemper — Reuse Under CC BY License
MINI Coopers are a unique blend of classic British design and the precision of German engineering that requires the expertise of Carrsmith Auto Repair MINI Cooper Gainesville service and repair technicians when something mechanical goes wrong. Carrsmith Auto Repair Auto Repair employs MINI Cooper specialists with years of experience working on these great little cars so that you can be sure your MINI continues running smoothly and dependably when you need it.
Many components of a MINI are closely interconnected and directly influence the performance of other parts. Ignoring simple engine or transmission problems can lead to bigger issues that are more expensive and damaging to a MINI Cooper. In fact, when routine maintenance of MINIs is neglected (such as changing oil/oil filter, checking fluids, replacing worn-out hoses), Gainesville MINI Cooper owners will more than likely suffer poor fuel economy, inconvenient breakdowns and general unreliability.
If your MINI hasn't seen a "doctor" in awhile, let our Carrsmith Auto Repair MINI Cooper Gainesville service and repair technicians at Carrsmith Auto Repair Auto Repair give your MINI a complete "physical" by professionally evaluating its condition and performing preventive maintenance or repair specific to MINI vehicles.
Expert MINI Cooper Service and Repair in Gainesville
MINIs that are not maintained adequately may experience issues common to their model, such as prematurely worn clutches, power steering pump failures, rattling timing chains and thermostat housing/water pump leaks. Stop these problems before they happen and leave you without transportation by bringing your vehicle to the MINI Cooper specialists at Carrsmith Auto Repair in Gainesville.
Carrsmith Auto Repair performs most types of repair & services for all types of Mini models. Our team is well-known and respected in the greater Gainesville area and considered by many vehicle owners to offer better overall quality of service than local Mini dealership service centers.
Maintenance
Factory Scheduled Service
Oil Change Service
Chassis Lubrication
Transmission Service
Cooling System Flush
Tire Rotation & Balance
Electrical System
All Lighting
Battery
Alternator
Starter
Airbag Diagnosis
Windshield Wipers & Washers
Steering & Suspension
Wheel Alignment
Struts & Shocks
Drive Train Repair
Rack & Pinion
Performance Upgrades
Tire & Axle Repair
Transmission Replacement
Air Conditioning & Heating
Auto AC Repair
System Diagnosis
Heater Core
A/C Compressors
Blower Motor
Climate Control
Engine Repair
Oil Leak Troubleshoot
Timing Belt & Head Gasket
Engine Replacement
Engine Service
Exhaust System
Brake Repair
Inspection & Diagnosis
Disc Brake Repair
Drum Brake Repair
ABS Diagnosis
Master Cylinder
Brake Fluid Flush
Cooling System
Leak Diagnosis
Water Pumps
Radiator Repair
Cooling Fans
Coolant Hose
Thermostat
Engine Performance
High Performance Upgrade
Fuel Injection Service
Computer System Diagnosis
Maintenance Tune-up
Emission Diagnosis / Repair
Check Engine Light Inspection
Mini Models Repaired & Serviced
Carrsmith Auto Repair services and repairs the following vehicle models manufactured by Mini at our auto repair shop.