Volkswagen Gainesville Service and Repair | Carrsmith Gainesville Florida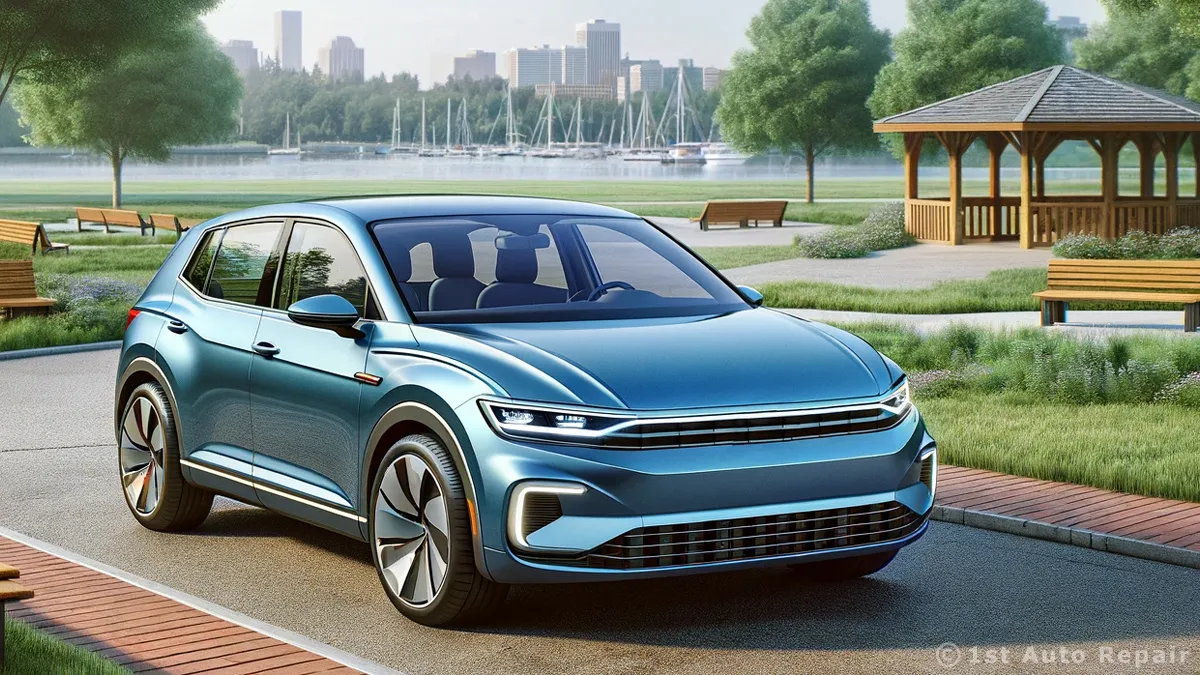 Creative Commons Volkswagen Tiguan by The NRMA — Reuse Under CC BY License
When Volkswagen Gainesville drivers need an auto repair service, Gainesville has a top auto repair center they can use and they're convenient and affordable, too! Carrsmith Auto Repair Gainesville FL is an affordable auto repair center that can help with all types of repairs for European cars and SUV's. They're equipped with the proper tools and equipment to service and repair Volkswagens, they have equipped and experienced technicians and offer the fastest turnarounds at the best prices! Their experienced and licensed technicians can give drivers an accurate estimate and reliable service.
Volkswagen Gainesville FL Auto Repair for Your Volkswagen Needs
Whether drivers have a Jetta or a new hybrid Volkswagen, when they need check ups, tire checks and oil changes, they want to ensure they perform this routine maintenance. Scheduled tests now can save drivers money on costly repairs down the road.
Volkswagen Gainesville Auto Repairs Gainesville FL
Carrsmith Auto Repair understands how to fix and repair all Volkswagen makes and models. They know that getting back and forth to work and school, drivers need reliable transportation. No one wants to be stuck on the side of the road or have their car or truck overheat. That's why we offer so many top services to help drivers get back on the road. Be sure you have your vehicle routinely checked for diagnostic problems before any big trips and especially in the summer to ensure the air is working and brake pads are fine.
Carrsmith Auto Repair performs most types of repair & services for all types of Volkswagen models. Our team is well-known and respected in the greater Gainesville area and considered by many vehicle owners to offer better overall quality of service than local Volkswagen dealership service centers.
Maintenance
Factory Scheduled Service
Oil Change Service
Chassis Lubrication
Transmission Service
Cooling System Flush
Tire Rotation & Balance
Electrical System
All Lighting
Battery
Alternator
Starter
Airbag Diagnosis
Windshield Wipers & Washers
Steering & Suspension
Wheel Alignment
Struts & Shocks
Drive Train Repair
Rack & Pinion
Performance Upgrades
Tire & Axle Repair
Transmission Replacement
Air Conditioning & Heating
Auto AC Repair
System Diagnosis
Heater Core
A/C Compressors
Blower Motor
Climate Control
Engine Repair
Oil Leak Troubleshoot
Timing Belt & Head Gasket
Engine Replacement
Engine Service
Exhaust System
Brake Repair
Inspection & Diagnosis
Disc Brake Repair
Drum Brake Repair
ABS Diagnosis
Master Cylinder
Brake Fluid Flush
Cooling System
Leak Diagnosis
Water Pumps
Radiator Repair
Cooling Fans
Coolant Hose
Thermostat
Engine Performance
High Performance Upgrade
Fuel Injection Service
Computer System Diagnosis
Maintenance Tune-up
Emission Diagnosis / Repair
Check Engine Light Inspection
Volkswagen Models Repaired & Serviced
Carrsmith Auto Repair services and repairs the following vehicle models manufactured by Volkswagen at our auto repair shop.