Gainesville FL

Damage-Free Tire Change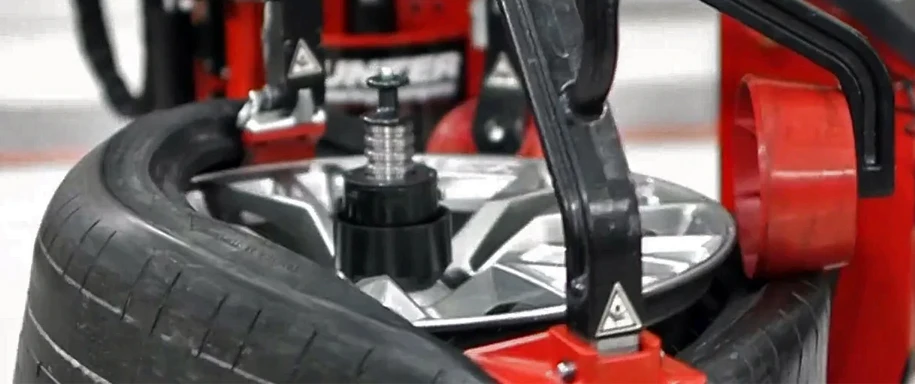 European Car Specialists
Carrsmith Auto Repair only services the European vehicles that are listed below. Thank you.
Carrsmith Auto Repair is one of the few auto repair shops in the Gainesville area to have the Revolution™ Tire Changer, manufactured by Hunter Engineering, is an award-winning piece of equipment that is truly one-of-a-kind. This machine has been recognized as one of Motor Magazine's Top 20 Tool Awards and has received both the PTEN Innovation Award and the PTEN Innovation Award's People Choice award.
The Revolution™ Tire Changer offers our Gainesville repair shop a space-saving wheel lift, a "GO" pedal, and powered press arms. In essence, this tool is equipped with all that is needed to service our clients valued vehicles with minimal effort, maximum efficiency, and complete care for the damage-free repair of expensive wheels.
Semi-Automated
The WalkAway™feature of the Revolution™ Tire Changer enables our Gainesville shop's technicians to perform other tasks when performing tire changes. When combined with the wheel balancing service offered by Carrsmith Auto Repair, service times can be reduced by 25% or more on a four-tire changeover, saving our Gainesville and Alachua County area clients valuable time in the process.
Step 1
Mount & Clamp
Technician-performed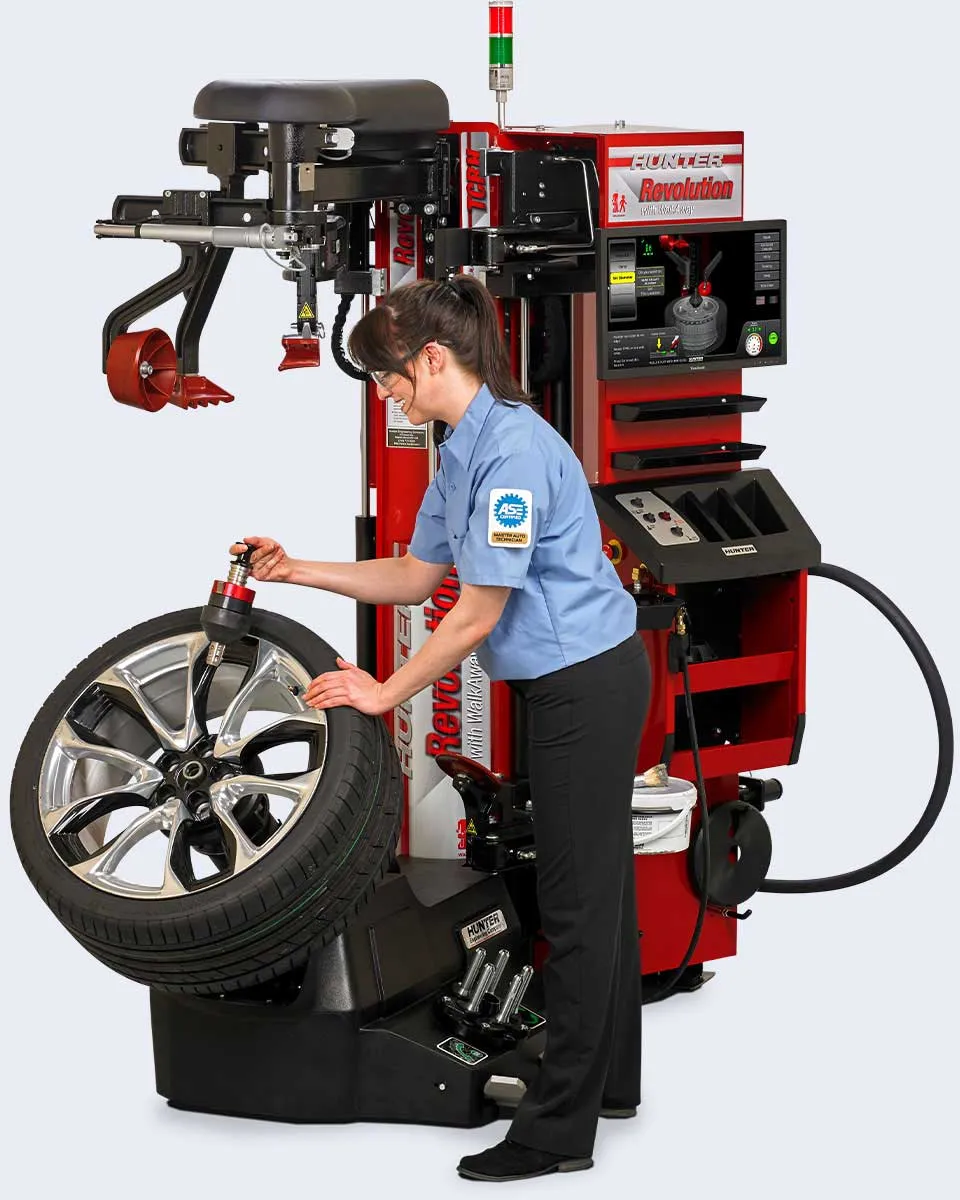 Step 2
Bead-Breaking
WalkAway™ function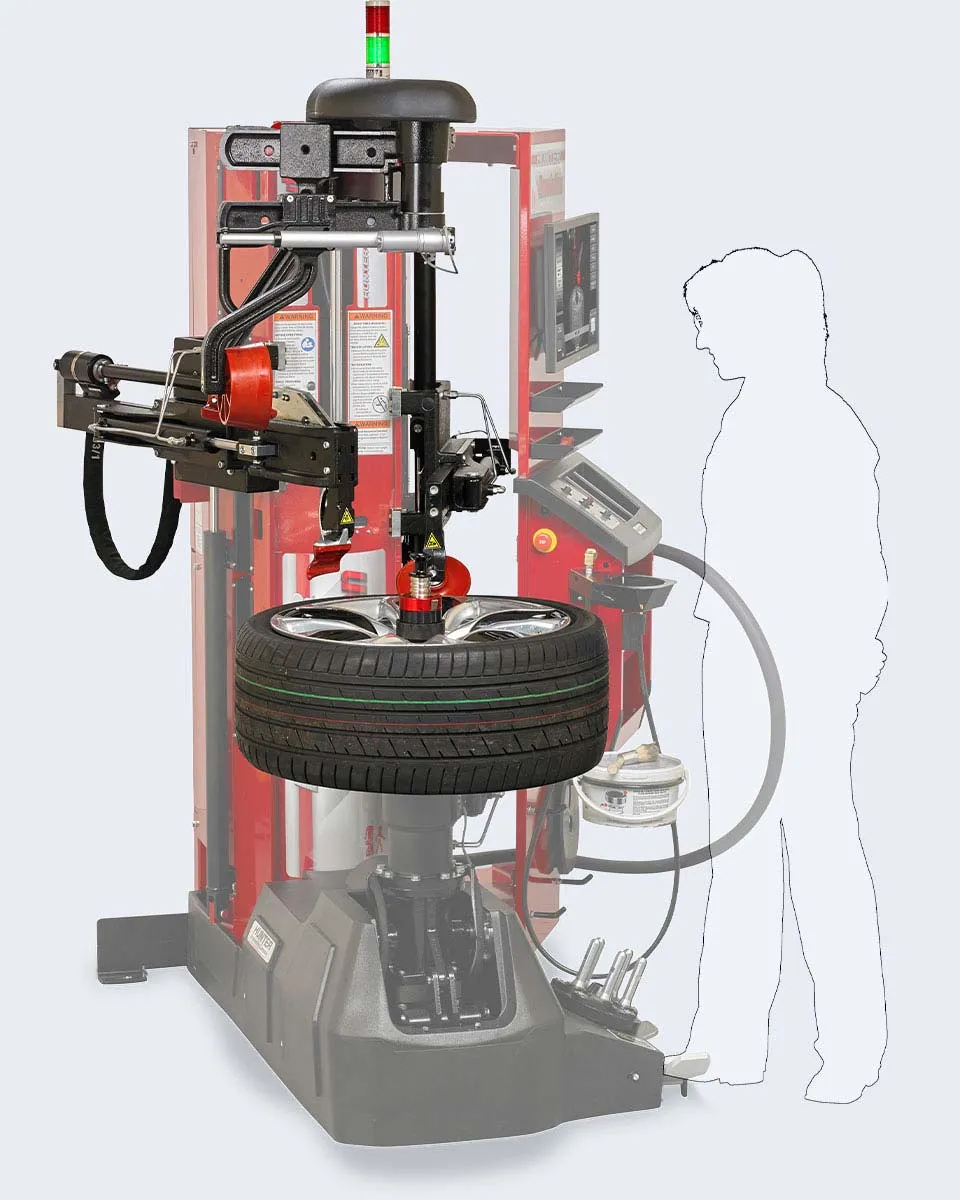 Step 3
Demounting
WalkAway™ function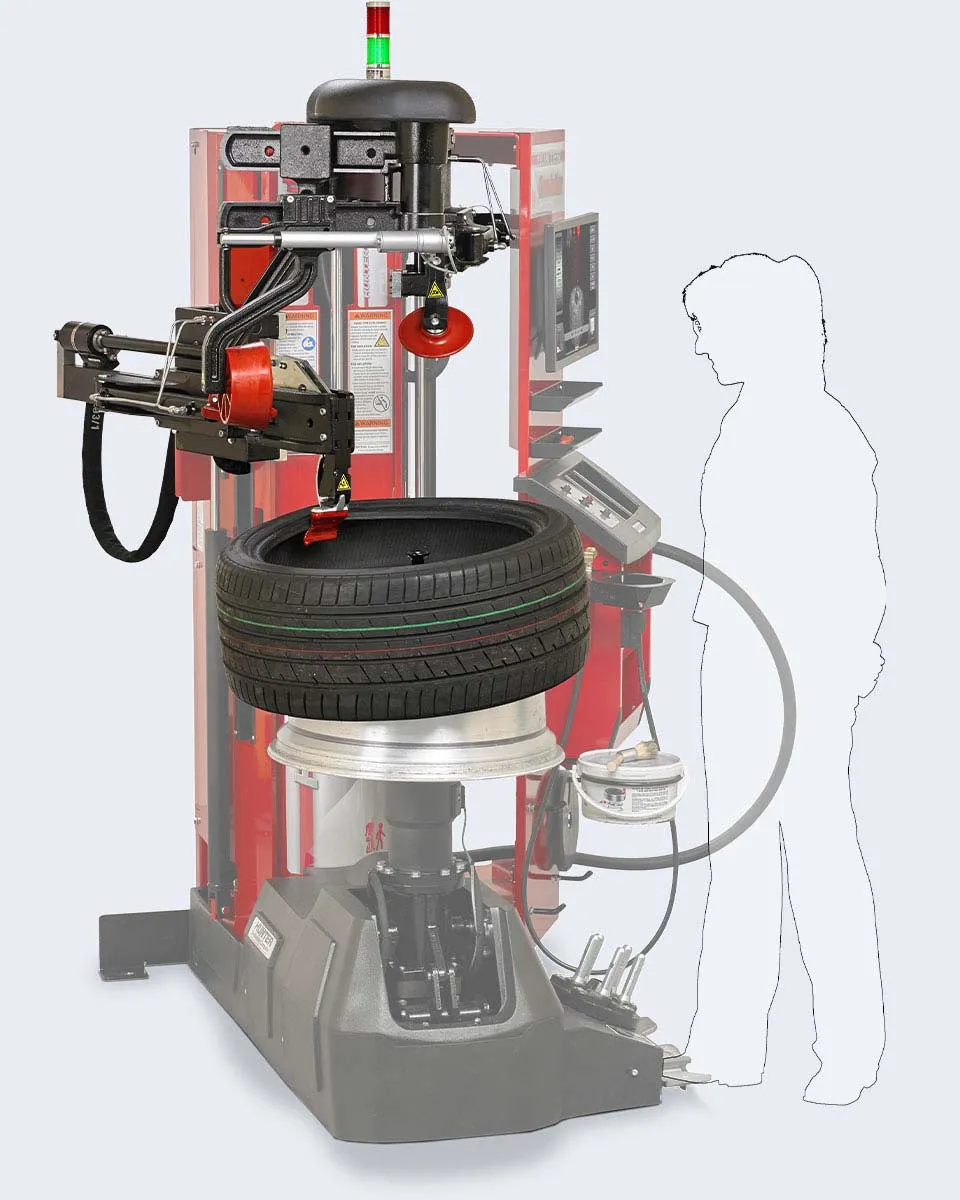 Step 4
Mounting
Technician-performed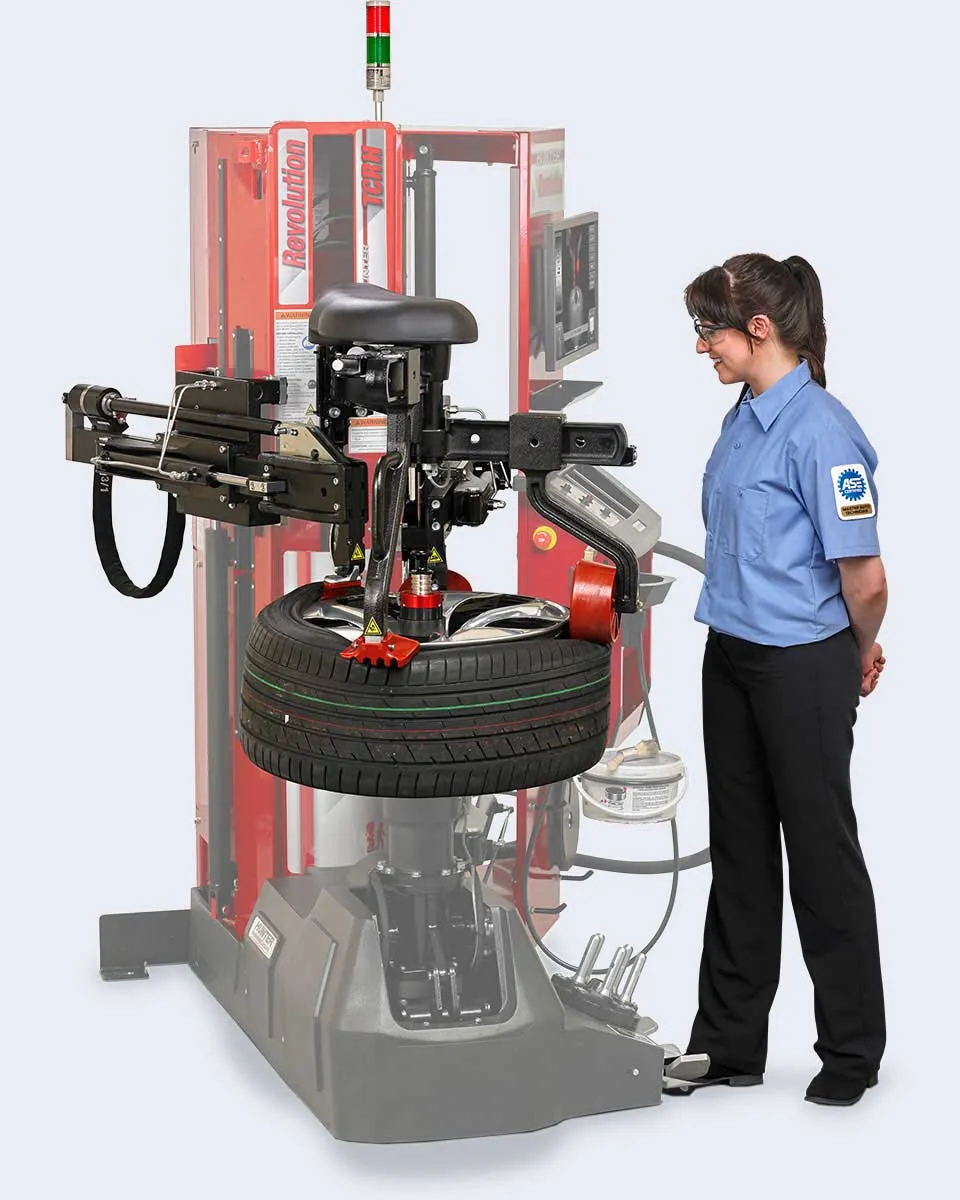 Automated Safety
The Hunter Revolution™ Tire Changer used by Carrsmith Auto Repair offers safety features that protect both our technicians and our client's valued wheels during the tire-changing process. Operators are kept at a safe distance from the machine, and the wheel-lift serves to safeguard our technician's back. The automated procedure serves to protect expensive tires & rims, with polymer tools providing scratch-free operation. TPMS location is monitored constantly, and dismounting and mounting are completed with the best TPMS procedures in mind.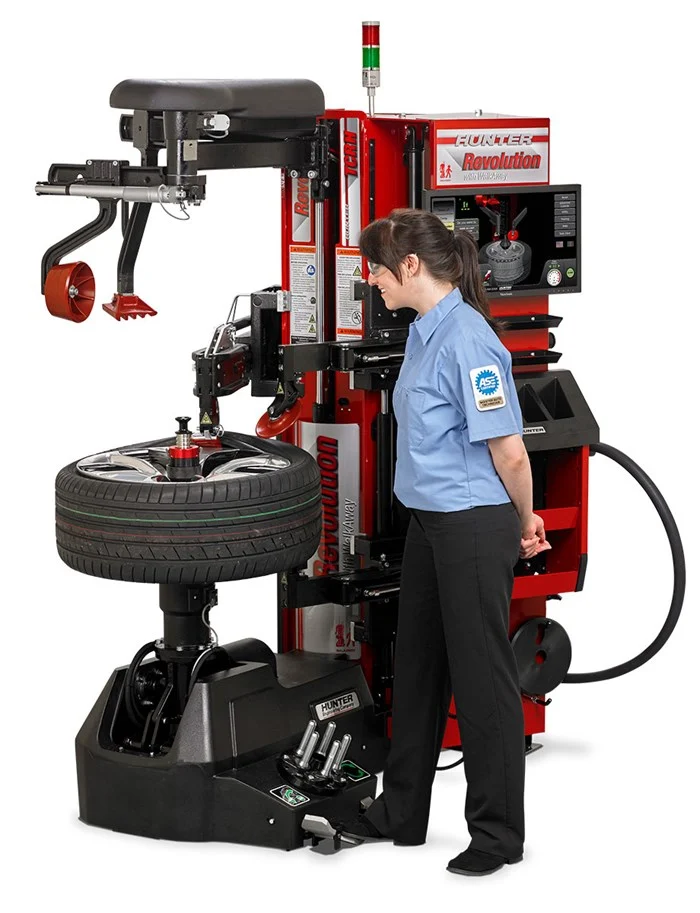 Complete Automation
Operator experience gap eliminated
Expert Technicians
The Revolution™ Tire Changer used at our Gainesville auto repair shop ensures that regardless of a technician's experience, tire-changing is consistently completed with the exact same quality of perfection for our shop's clients' vehicles.

On most tire machines at other Gainesville area auto repair shops, the technician is the tire changer and the machine is the tool.

The Revolution™ is the tire changer at Carrsmith Auto Repair, and our technician are operators.
Decision Making Simplified
The technicians at our Gainesville shop are able to work smarter with faster productivity due to the fact that unlike manual tire machines at many other auto repair shops in Gainesville, Carrsmith Auto Repair technicians are able to complete a tire change without damaging a tire, wheel, TPMS sensor, or even themselves by having to make only 4 key decisions.
17 critical decisions for conventional tire changers at other Gainesville area tire shops.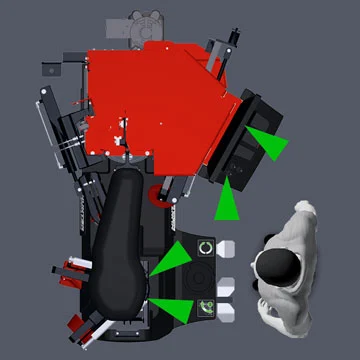 4 critical decisions for the Carrsmith Auto Repair technicians using our Revolution™ Tire Changer
Complete Automation
Makes all tires equal
Carrsmith Auto Repair handles all client tires in same amount of time
Utilizing the same process for all of our Gainesville client's tires results in them all taking the same time to change. Efficiency is not a problem with run-flat or other challenging tires.
15% time savings on tire changes
Our clients' tires can be completed faster because tough tires do not phase our shop's Revolution™ Tire Changer. Add with the Walkaway™ feature there is not a faster tire change in the Gainesville area than found at Carrsmith Auto Repair.